This is the first in an occasional series promoting a wide variety of albums streaming on Deezer. I stream music in just about every genre daily, and enjoy sharing what I love.  After all, just because I am aware of how good an album is, you may not be.
Ryokuoushoku Shakai's SINGALONG is an album comprising huge ballads and powerful music and vocals
I have to admit the 4-piece Japanese pop band Ryokuoushoku Shakai (often just called Ryokushaka) is a recent discovery for me.
In fact, I have only known about the band since April this year when they gave a live performance of their song 'Shout Baby' for the YouTube channel The First Take.
A performance that had lead vocalist Haruko Nagaya singing a stunning cappella version of 'Shout Baby' and, man, have I been obsessed with them ever since.
Today, I have had Ryokuoushoku Shakai's SINGALONG streaming on Deezer as I have gone about my day. It is the band's sophomore studio album and, yes, it is my latest obsession. (Check out the album's video trailer below, or just keep on reading below that).
Ryokuoushoku Shakai's SINGALONG is 13 tracks of perfection
Released in April this year, SINGALONG features 13 enormous pop songs and ballads that, on first listen, are beautiful. On second and subsequent listens, at least half of the tracks became my immediate addictions.
Take Ryokuoushoku Shakai's 'Shiawase'. Haruko Nagaya's voice is so strong and so beautiful on this and, backed up with an orchestra playing the song's gorgeous melody, it is one of those songs that, even if you don't understand Japanese, it still grabs your soul.
Omoibito, the theme for the drama 'G Senjou no Anata to Watashi' (aka You and I on the G String), is another strong track on the album and, for me, one of the standouts.
It is romantic, has a beautiful melody and, again, Haruko's voice is smooth, rich and sweet.
The aforementioned 'Shout Baby', the powerful opening theme for the hit anime series My Hero Academia, is also included on the album.
And let me just say, there are so many superb songs like this one appearing on anime, I am always amazed more people do not take the artists performing them, or the songwriters creating them, more seriously.
As for Ryokushaka's 'Inori', that song is one of those that will have you up and dancing around your living room on the first listen. The beat is that catchy, and the enormous chorus one of those you will just have to move to.
In fact, I have been known to play it on repeat 10 times straight through. No lie. (article continues below, with Deezer and Spotify players featuring the full album down there too).
Ryokuoushoku Shakai's live 'Shout Baby' (My Hero Academia ED) on The First Take is stunning
An easy entry onto my Best Albums of 2020 list
If you like Japanese pop music or, actually, even if you just like superb pop music, I cannot recommend Ryokuoushoku Shakai's SINGALONG enough. I won't be hesitating to put it on my Best Albums of 2020 list.
There is not a weak song on the album, and at least two thirds of them you will quickly find yourself humming in your head hours after you have stopped streaming them.
After all, it really is rare to find a lead vocalist with not only a beautiful voice but one that is incredibly powerful, particularly in the higher range of notes.
The orchestral arrangements of many of the songs are also stunning, the band themselves ccan definitely quickly get you dancing or singing along, and the songs themselves are so beautifully written, you don't have to understand a word of Japanese (I understand three!) to love them.
Now stream Ryokuoushoku Shakai's SINGALONG on Deezer in the player below because, man, that will set you up for a fabulous day.
(And, of course, if you must use Spotify, you'll find that player below too).
** NOTE: I stream on Deezer and not Spotify as Deezer pays the artists you stream more per stream than Spotify, and I like to support the artists I love as much as I can.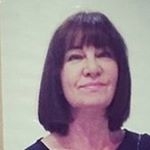 Latest posts by Michelle Topham
(see all)