One of my most favorite anime songs of the last year has been Ryokuoushoku Shakai's 'Shout Baby' — the ED song from the fourth season of My Hero Academia (78th-88th episodes).
This week, the Japanese band released a live acoustic version of 'Shout Baby' as part of 'The First Take' — a relatively new YouTube channel that gives Japanese artists a microphone, a camera and a white studio.
The channel has only one rule — the artist gets one chance at one take. Other than that, they can perform anything they like.
In Ryokuoushoku Shakai's live version of 'Shout Baby', the band chose to first have lead singer Haruko Nagaya sing an a cappella version of the song.
A version that showcased her dramatic vocals and her incredible voice.
For the second version, guitarist Issei Kobayashi and bassist Shingo Anami accompanied her as she sang an acoustic 'Shout Baby'.
Both versions beautifully highlighted Haruko Nagaya's superb vocals and the intensity of the gorgeous My Hero Academia ED song itself.
Ryokuoushoku Shakai's 'Shout Baby' was released in February, and was well-received by fans hitting the 21st spot on Oricon's singles chart.
As for the 'The First Take' channel, it was only launched November, 2019 and already has over 700,000 subscribers and almost 103 million views.
'Shout Baby' alone has already earned 330,000 views in just one day on the video platform.
The big hit on the channel so far, though, is Lisa's incredible one-take live performance of 'Gurenge' — the hit opening theme song for the anime 'Demon Slayer: Kimetsu no Yaiba' — which has more than 33 million views.
Watch the fabulous live one-take of Ryokuoushoku Shakai's 'Shout Baby' below, and appreciate what a fantastic voice Haruko Nagaya's has.
You can also check out the official music video for the full-length song along with the ED version itself with the series animation segment below that. You can keep up-to-date on Ryokuoushoku Shakai's goings on on the band's website.
As for My Hero Academia, all four seasons of the hit anime series are currently available to watch on Crunchyroll.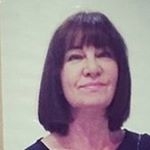 Latest posts by Michelle Topham
(see all)