Fifth Wind Breaker cast member has been announced
The latest Wind Breaker cast member to be given a cool promo video via the anime's official Twitter account, along with the character he will be playing, is Ryouta Suzuki who will be voicing Toma Hiragi.
Toma Hiragi is a third-year student at Fuurin High School, commands one of Bofurin's units, and is one of the Four Heavenly Generals.
Advertising
He is a guy who spends much of his life highly-stressed, and so often suffers from stomach problems.
Something you may just hear in the just-released video short announcing the Ryouta Suzuki casting, as doesn't Toma sound a little bit more angry than a more emotionally mature person probably would?
Who is Ryouta Suzuki?
Suzuki, of course, is a familiar name to millions of anime fans as he is known for voicing a slew of popular anime characters over the last couple of decades.
Characters like Ichirou in Why the Hell are You Here, Teacher!?, Ryouhei in Tsurune, Yuu in Kaguya-sama, Red in Banished From The Hero's Party, I Decided To Live A Quiet Life In The Countryside, Bisco in Sabikui Bisco, and Ryuusui in Dr. Stone.
Ryouta Suzuki has also been recently cast in the highly-anticipated anime adaptation of the Boys Love manga Cherry Magic! Thirty Years of Virginity Can Make You a Wizard?!, this time as Kurosawa, the main romantic lead and the guy everyone likes.
Advertising
Ryouta Suzuki taking on the role of Toma Hiragi then adds yet another heavy hitter to the already stellar Wind Breaker cast.
A cast that includes Yuichi Nakamura as the voice of Hajime Umemiya, Yuuma Uchida as Haruka Sakura, Nobunaga Shimazaki voicing Hayato Suou, and Koki Uchiyama playing Kyotarou Sugishita.
When is the Wind Breaker anime premiering?
There has not yet been any announcement from anime studio CloverWorks of when we can expect Wind Breaker to hit our screens.
Just about the only thing we do know about the upcoming delinquent-themed anime series, other than the previously mentioned cast members, is that it is based on the manga series by Satoru Nii (Danshi Badminton-bu ni Joshi ga Magireteru: Secret Badminton Club), and that, with all the character promos suddenly being announced, it will likely air sometime in early 2024.
Fingers crossed, as this one looks cool.
Until we know more than, enjoy Ryouta Suzuki as Toma Hiragi in the cast announcement video below.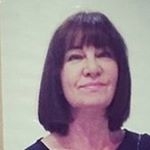 Latest posts by Michelle Topham
(see all)