Ryse: Son of Rome, full of quick time events no gamer wants to play
Sure, Ryse: Son of Rome isn't anywhere near being out yet but, from what various critics have seen at E3 and Comic-Con 2013 so far, few are loving it. Like IGN's Steve Butts and Marty Silva in the video below, pretty much everyone I've spoken to that's seen it has said "Ryse: Son of Rome is an absolutely gorgeous game. Gameplay? Meh."
In fact, it seems like Microsoft might be making the same mistake with Ryse: Son of Rome that they've made with other games. Too much emphasis on quick-time events (QTEs) and not enough emphasis on listening to gamers who, almost to a man/woman, will tell them "We hate quick time events".
Ryse: Son of Rome quick time events play themselves
What's even funnier, it's already been announced by Crytek that, if you miss a button during a quick time event, it really doesn't matter as the game will complete it for you. Gameplay? There isn't any. The game plays itself.
That's why, if Ryse: Son of Rome continues to be nothing but quick time events and little else as far as gameplay goes, as pretty as it might be, it won't be a game I'll ever buy or play.
Seriously, Microsoft. Ditch the QTEs and get a clue. Ryse: Son of Rome, even if it is an Xbox One exclusive, and many other Microsoft games would be a lot more successful if you did.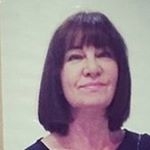 Latest posts by Michelle Topham
(see all)