There has been a new title update released for Sackboy: A Big Adventure this week. An update that was kind of snuck up on us, but is definitely welcome.
That update finally enables the Sackboy: A Big Adventure online multiplayer option, which will thrill a huge number of folks that have already bought this awesome game, as well as those that plan on doing.
As you might already know, the 3D platform game was supposed to include the multiplayer option from the get-go, but developer Sumo Digital decided to disable it right before release as they felt it wasn't working as well as they wanted it to.
Not wanting players to be frustrated and disappointed with the experience, they thought it was better to put off enabling it until they were sure it would provide the best possible experience.
That day has now come.
And that means you and up to three of your friends can play through the game together. (continue reading after the promo…)
Amanita Design's 'Happy Game' gets trailer that is gorgeous and disturbing — watch
As it also now includes 10 new multiplayer-exclusive stages, you'd better be nice to your friends as you will need them to be able to complete the game.
The Sackboy: A Big Adventure online multiplayer option is also available cross-platform so, no matter which system your friends play on, they will be able to join you.
Sackboy: A Big Adventure the game is now available on both PlayStation 4 and PlayStation 5, with the online multiplayer option enabled.
Now check out the just released video about that multiplayer update below, and enjoy that rocking music — "Craftworld Shuffle" by The Sackboy Band — while you're at it.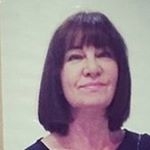 Latest posts by Michelle Topham
(see all)