Japanese singer songwriter Saeki Yuusuke's 'Yume no Youna' (Like a Dream) is the hit anime series Dr. STONE's second cour ED theme song.
The song will be used as the Dr. STONE ED from the series' 14th episode onward. It will have a CD release in Japan on 20th November.
'Yume no Youna' also comes with a cool music video that is a mix of live action footage shot on a deserted beach and some pretty awesome animation.
Saeki Yuusuke himself is known for the songs he wrote for a variety of anime series, including the Yowamushi Pedal anime franchise, Fairy Tail, Yume no Youna, Black Clover and the recent How Heavy Are the Dumbbells You Lift?
The Dr. STONE ED theme song is his latest release.
Watch Saeki Yuusukei's 'Yume no Youna' very cool official music video below.
Related: Riko Azuna's 'be perfect, plz! is the Cautious Hero: The Hero is Overpowered but Overly Cautious ED theme song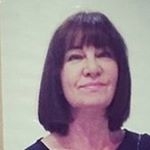 Latest posts by Michelle Topham
(see all)