With the recent news that Deep Silver's Saints Row IV will be banned in Australia, the only thing Australians are going to be able to see of that fabulous-looking upcoming game is Saints Row IV gameplay footage from someone else's game.
Luckily, there's already a 10-minute Saints Row IV gameplay footage video (with a nice cut scene) that was shown at E3 just a couple of weeks ago, so Australians can at least see what they're missing.
That, and head to YouTube once all the game's walkthroughs start going up, so you can really curse your idiotic government then.
Meanwhile, check out the newest video to go up for the upcoming Saints Row IV below. Yep, it's a as weird, silly and crazy as usual and, I have to say, kinda fun.
Saints Row IV, by the way, will be released in North America and Europe at the end of August. Sorry for all those Aussies that won't be able to buy it.
Then again, you can always use a VPN, pretend you're in the UK or the US, and buy and download it that way. Censorship? There's always ways around it.
Advertising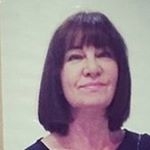 Latest posts by Michelle Topham
(see all)