On Memories Monday this week, I'm featuring that amazing video of Sam Bailey's audition for The X-Factor 2013, as I think it's one of the best talent show auditions ever.
Bailey, you may remember, was a 35-year-old British prison guard living in Leiceister at the time, when she went for an audition in the hopes of getting on the popular talent show. She wasn't sure what her chances were, as she thought she was too old. Too say she blew away the judge with her performance of Beyonce's 'Listen' is an understatement.
Of course, as most of us know now, not only did Sam Bailey wow the judges, she went on to ultimately be the winner of The X-Factor, and recently released her first album 'The Power of Love'. It went to number one on the British charts.
For Memories Monday, listen again to Sam Bailey's audition for The X-Factor and, if you haven't seen it before, oh wow, you have missed something special.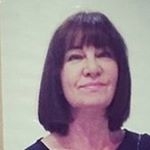 Latest posts by Michelle Topham
(see all)