http://instagram.com/p/xODPUrx2eP/?utm_source=partner&utm_medium=embed&utm_campaign=photo&modal=true
When British singer Sam Smith set off on his holiday to Australia a few days ago, it didn't sound like he was looking forward to it that much. At least not to the incredibly long flight, as a tweet he sent confirmed. (Come on, it's almost 22 hours and, no, it's not fun).
But, once he touched down in Sydney, his mood soon changed and now Sam Smith is tweeting photographs from just about every Australian location, proving once and for all what a fabulous holiday he's having.
So far, we've seen Sam Smith on top of the Sydney Harbour Bridge, relaxing on the shore with the bridge behind him in the distance, sunbathing, enjoying a glass of champagne in the shower, and lounging in a pool with three close friends.
Sam Smith is having a fabulous holiday in Australia and, with the amount of incredibly hard work he's done in the last year, he certainly more than deserves it. Hope he has a blast.
http://instagram.com/p/xLmjMTR2c7/?utm_source=partner&utm_medium=embed&utm_campaign=photo&modal=true
http://instagram.com/p/xKkl1yR2es/?utm_source=partner&utm_medium=embed&utm_campaign=photo&modal=true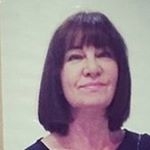 Latest posts by Michelle Topham
(see all)