Sam Smith sings 'Too Good At Goodbyes' live in the BBC Radio One Live Lounge — a lovely performance, a weak and disappointing song
British singer songwriter Sam Smith was in the BBC Radio One Live Lounge this week where he gave a lovely performance of his latest single 'Too Good At Goodbyes'. A weak and uninteresting song, sadly, but there is no doubt he can sing it.
'Too Good At Goodbyes' is the first new music we have heard from Sam Smith in over a year and, disappointingly, this song was not worth the wait.
Because, yet again, it's Sam singing about a relationship in which he was disappointed, and a guy who broke his heart. (Wasn't that what his debut album In The Lonely Hour was all about? Why are we going back there again?)
Now, don't get me wrong, I like Sam Smith. I think he is superbly talented, his debut album was beautiful both lyrically and musically, but getting stuck in a rut singing the same type of song over and over again becomes dull. At least to me.
Of course, for Smith's many fans, it does not seem to be as the song debuted at number 1 on the UK singles chart.
In a statement, Smith said about the song,  "This song is about a relationship I was in and it's basically about getting good at getting dumped. It's been a long while since I've put any music out and I feel that this first single sets the tone of what is to come."
Let's hope not, because I certainly wouldn't want to listen to an entire album of songs like this.
Watch Sam Smith sing 'Too Good At Goodbyes' in the BBC Radio One Live Lounge in the video below. I have heard the song twice. I'll be very happy if I never have to listen to it again.
Related: Sam Smith tells Graham Norton he has to "grab his balls" to sing 'Writing's On The Wall"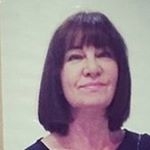 Latest posts by Michelle Topham
(see all)