Tracy Chapman's 'Fast Car' has always been one of my favorite songs. So much so, when I was a radio DJ at an alternative rock radio station in Ohio years ago, I used to play that and so many other tracks off her debut album on air, my boss finally banned the entire album for a week.
Since then, I've heard a slew of artists do covers of 'Fast Car' but haven't heard one I've liked as much as Chapman's.
Until today when I heard a more jazzed up version from British singer Sam Smith, and it's awesome.
Sung live on BBC Radio 1's Live Lounge, Sam Smith's version of 'Fast Car' still has the same soulful sound as the original, but the arrangement is more complicated and definitely more upbeat. His delivery is also a little more sophisticated but, just as touching.
Listen to it below Like it?
Me, I love it. Then again, it is Sam Smith and I haven't heard anything he's done yet that I haven't liked.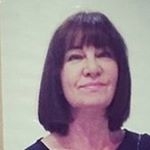 Latest posts by Michelle Topham
(see all)