Every time I see British singer Sam Smith, I always think "What an incredibly lovely man". Sam was on The Ellen Degeneres Show this week, for the first time ever, (and as lovely as always), and he talked about coming out of the closet, and why he did it when he did.
Sam Smith told Ellen he came out before the release of his debut album, as he didn't want people to say he'd done it just to sell records. Besides, according to him, he'd already come out when he was very young, so it wasn't really that difficult for him.
Smith said, "It didn't feel like a coming out. I came out when I was like 4 years old.  My mom said she knew when I was like three. So I didn't have to actually properly come out."
He went on to say it upset him sometimes when people accused him of not wanting to be a spokesperson for the gay community. "I do, of course I do, but I want to be a spokesperson for everyone. You know straight people, gay people, bisexual, anything you know. I don't want it to be limited."
Ellen also gave Sam a very cute 'award'. A platinum toilet brush, but you have to watch the video to find out why.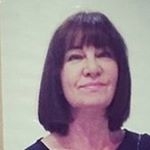 Latest posts by Michelle Topham
(see all)