I'm almost always happy for singers who win Grammys, as it takes an incredible amount of talent and work to get to that level. I am, however, incredibly happy for British singer Sam Smith who won four Grammy Awards last night — in four out of the six categories he was nominated in. Because he is one of the loveliest men.
Smith won the four Grammys for Best Pop Vocal Album, Best New Artist, Best Record and Best Song of the Year — all extremely prestigious categories.
What's even better is, nine months ago, right before Sam Smith released his 'In the Lonely Hour' album, hardly anyone had a clue who he was. Now? Everyone knows him.
Accepting one of the awards, Smith thanked the man who broke his heart — "the man who this record is about, who I fell in love with last year. Thank you so much for breaking my heart, because you got me four Grammys".
Awwwwwwwww. Good on ya, Sam. Now watch him accept his four Grammy awards in the video below.
And, while you're here, don't miss watching Sam Smith's new video 'Lay Me Down' as well. It's beautifully done,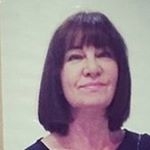 Latest posts by Michelle Topham
(see all)