You just look at and listen to British singer Sam Smith, and know he's a lovely, lovely man. So when I watched the video of his Rolling Stone interview recorded as part of his cover shoot for the February issue of the magazine, I wasn't surprised to see, yep, he's fun, sweet, kind and, like I said, lovely.
In the interview, Sam Smith tells Rolling Stone he remembers the first show he played in New York. In the Mercury Lounge in 2013. And he was shocked that the show sold out. 100 people. Now, Smith has just played Madison Square Garden and that sold-out concert seated over 18,000.
Smith said, as far as his success goes, though, he really doesn't know how he feels about it at the moment. "All I know is it's great, I still feel sane and I'm not in rehab, so……".
He went on to talk about his love of food, saying he prefers food "to music……and sex……and my family". He then extolled the virtues of "cheese, and chicken, fried chicken…I love advocado. I just love food. I even like films that have food in them." Which is probably why he's so cute and cuddly. Nothing wrong with that.
When asked about his future, Sam Smith told Rolling Stone, he'd like to be "a classy pop star. A modern gentleman". A good role model to young people. "That I don't have my arse out all the time". Personally, I think he's achieving that already.
See. Sam Smith. He's sweet and cute and funny and kind. And he gives a very entertaining interview. Watch it below.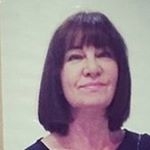 Latest posts by Michelle Topham
(see all)