Sanctum 2: Road to Elysion DLC has been released.
It includes a new playable rogue insurgent character, four new maps that add new tactics, two super-powered weapons, two new towers and a slew of enhanced enemies. You'll even get the ability to have your own in-game pet robot and, yep, he'll kick some ass for you.
Check out the extremely bizarre release trailer for Road to Elysion below. Fun, eh?
You can buy Sanctum 2: Road to Elysion at Green Man Gaming, or you could pick up a Sanctum 2 Season Pass and get all the game's DLC for just 12 bucks at GameStop.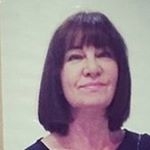 Latest posts by Michelle Topham
(see all)