Sandra Bullock is probably the most loved actress in Hollywood. Down-to-earth, sweet, funny, kind and, of course, gorgeous, she's just about every man's dream woman. This week, Sandra Bullock was on The Ellen Show, where she talked about watching 'Magic Mike XXL' trailers.
According to Sandy, the 'Magic Mike XXL' trailers make her ovulate. And, oh yes, touch herself.
"You know, you see the trailers, and I know they're sort of winking at you, but then I ovulate," Bullock told Ellen. "It's that thing happens."
Bullock then asked Ellen, "You don't know what I'm talking about?" to which Ellen answered, "Doesn't happen to me."
Bullock went on to say, "It's weird. You think you're a strong woman — I can think for myself, I've got my own business, I'm a mom", and then she dissolved into a puddle of goo when she thought about Magic Mike.
Watch Sandra Bullock talk to Ellen about ovulating, touching herself and more. She's very funny.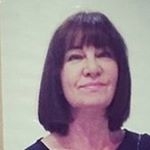 Latest posts by Michelle Topham
(see all)