Is Sandra Bullock just the nicest woman on the planet? I'd have to say she's one of them. Because just watch her in this video on The Ellen DeGeneres Show last week. A video where she's talking about having her naked butt hanging out of a van window in her latest movie, the comedy-drama Our Brand Is Crisis, as she moons people.
A butt, mind you, that she's not quite owning up to yet, as it may be Sandra Bullock's butt or it might be a stunt double's. (It depends on how many people think that butt looks amazing).
Advertising
But let's say it is Sandra Bullock's butt (of course, it is!), you have to laugh at the way she talks about filming the movie, and about how many times she shoved her naked ass out of a van window (many, many, many it seems).
Watch Sandra Bullock talking about her butt in the video below, and how amused fellow guests Billy Bob Thornton and Anthony Mackie seem to be by her. It just made me laugh and laugh.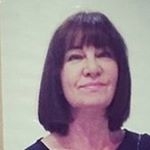 Latest posts by Michelle Topham
(see all)