The adorable and phenomenally beautiful Sandra Bullock was on The Tonight Show starring Jimmy Fallon this week, where she told Jimmy her five-year-old son, Louis Bardo Bullock, had chosen her Halloween costume this year. As Bullock described it, "It's slutty Batgirl".
Bullock went on to explain she and her son had gone through a Halloween costume catalog and, out of everything he could have picked for her to wear, he chose "slutty Batgirl" — a Batgirl costume with a short, short barely-there skirt and a bustier.
And, nope, Bullock says she is definitely not wearing that.
Watch Sandra Bullock on The Tonight Show in the video below, and marvel at how beautiful she is, and how young she looks. And, yes, she is 51.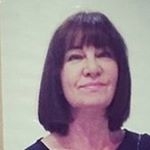 Latest posts by Michelle Topham
(see all)