Irish actress Saoirse Ronan appears on the June, 2016 edition of Time magazine and, as usual, she looks gorgeous.
Gorgeous, though, isn't necessarily what Saoirse Ronan was going for here as she tells Time what is really important to her when deciding which movie roles to play — "It's important for me to play intelligent women, because I think in art, you have a responsibility to portray real life.
Ronan went on to add, "It's even more important now that there's such a massive shift towards feminism that men and women see strong, complex women onscreen. I'm not being bigheaded, but I'm not a dummy. So I don't want to play someone who is a dummy onscreen. It's just boring".
Got to say Ronan is absolutely correct. People are bored with seeing one-dimensional, dull, ignorant women on TV and in movies and want to see portrayals of women like those they know.
Women who are multi-dimensional, interesting, smart, funny and unique individuals that are often doing amazing things that they do not always get credit for.
Ronan appears in Time as one of 10 young men and women who are looked at as "Next Generation Leaders", but she alone got the cover.
Saoirse Ronan, of course, is known for her roles in such movies as Atonement, for which she garnered an Oscar nomination, The Grand Budapest Hotel, How I Live Now, and Brooklyn (and another Oscar nomination).
Ronan will next be seen on the big screen in The Seagull with Annette Bening and Corey Stoll, playing the part of Nina.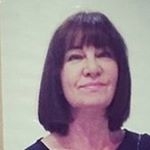 Latest posts by Michelle Topham
(see all)