Well, I'm back up and running after Lady Gaga tweeted a link to an article I wrote about her and crashed my website. Thanks Gaga — much appreciated but, maybe next time, a bit of warning before you hit that Tweet button? 🙂
But….while my site was crashed and I had plenty of time on my hands, I was able to get into a conversation with a friend about being brave. What brave constitutes, who is brave (we were thinking of a particular person when we talked about it), and why some people don't think of themselves as brave — even if they absolutely are.
Then she sent me a link to Sara Bareilles' 'Brave', a song I'd forgotten about and, since then, it's been stuck in my head so much I just kept playing it until……it became today's Repeat Rotation Video.
'Brave' is a fabulous song, by the way, as the video for it is all about why girls should be brave. Girls who are bullied, girls who are afraid to speak out, girls who take all those 'bad words' to heart and believe them.
But let's face it, as Sara Bareilles sings – "Nothing's going to hurt you, the way that words do, when they settle 'neath your skin".
And with the refrain "I just wanna see you be brave", it's a message girls need to hear. Because, let's face it, letting the bullies walk all over you — all that does is make you feel bad.
But standing up to them? You'll be scared but, when you're done, you'll be glad you did and……you'll feel like you can do anything.
Listen to Sara Bareilles' Brave' in the video below. And then pass it on to every girl, and boy, you know. Because you never know when they might need a little help being 'brave'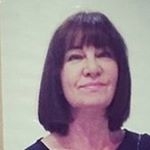 Latest posts by Michelle Topham
(see all)