Actress Sara Gilbert says she is "sad for the people who lost their jobs" last week after Roseanne star Roseanne Barr posted a racist tweet on Twitter, causing the show to be canceled by ABC.
As co-host of the show, Gilbert was on this morning's episode of The Talk (June 4th), and quickly got to talking about the aftermath of the Roseanne cancellation.
Advertising
"I would like to say this has been a very difficult week. A lot of people have been hurt by this. I am proud of the show we made. The show has always been about diversity, love & inclusion. And it's sad to see it end in this way."
But Gilbert added that, even if she did feel sad for everyone whose jobs are now gone, she still does "stand behind the decision that ABC has made."
However, it does seem quite likely that these job losses for the actors and production crew involved in Roseanne may not be long-term. At least if some fans and cast members have anything to say about it.
That is because ABC is currently holding meetings about a possible spin-off of the show. A spin-off being suggested by quite a few of the show's fans should be called Darlene, and should feature Darlene, Sara Gilbert's character, as the show's protagonist.
Gilbert herself has also reportedly been pitching a series based around her character. All I can say is, hell, I'd definitely watch that, as Darlene was always the most interesting character in the show.
Advertising
The Hollywood Reporter also says there is a catch to any Roseanne spin-off, however. And that is that the show must not in any shape or form include Roseanne Barr either now or in the future.
Nor should the disgraced actress be the recipient of any financial benefit whatsoever.
Well that doesn't seem that hard?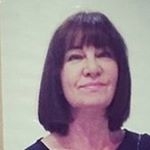 Latest posts by Michelle Topham
(see all)