Even on 'Roseanne', I always thought Sara Gilbert was cool. So it's nice to hear she has been given a role on a new afternoon talk show on CBS that's going to be profiling mother's issues.
Sara Gilbert, now 35 years old, is herself the mother of two young children alongside her partner Allison Adler.
Their son, Levi, is almost six years old and their daughter, Sawyer, almost three. Allison Adler is Levi's birth mother, and Sara Gilbert is the birth mother of Sawyer.
It is nice to see CBS will be including the gay mothers perspective too, so I am looking forward to watching this one.
Barbara Bloom, the senior vice president of CBS Entertainments daytime, said about the new talk show:
"We were looking for a new format that would speak to the core audience but also have the topical and entertainment value to go even broader. This panel is not a bashful bunch; they are outspoken on any issue you put on the table. It promises to be an hour of television with timely discussions, unfiltered opinions and a lot of personality."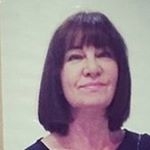 Latest posts by Michelle Topham
(see all)