Crackle.com has the most amazing web shows. But one of the best is a Jerry Seinfeld show called 'Comedians in Cars Getting Coffee' –  a show that's nothing more than Jerry Seinfeld in a classic car, driving comedians around their city, talking. And then stopping for coffee and food.
One of my favorite episodes of 'Comedians in Cars Getting Coffee' is the one with Sarah Jessica Parker, an actress and comedian I have loved for decades, as she is incredibly cool.
In this episode of the hit web series, Seinfeld picks Sarah Jessica Parker up at the New York brownstone she lives in, and they both climb into her own 1976 Ford Country Squire station wagon to drive around New York City and out into the suburbs.
While driving, they talk about the things their kids are missing that they used to have when they were growing up, or the things they didn't have — "The old school cup holder: people", says Seinfeld, as Parker offers to hold his coffee cup.
Later on, they head out into the suburbs, where they stop at a classic diner for food. Sarah Jessica settles on a patty melt on rye bread, with Seinfeld going for just about as much coffee as he can drink (and food, of course, but it's the coffee that's the most important).
One of the best scenes, however, is where Seinfeld and Sarah Jessica argue about the tip they should be leaving. On a $40 check, Parker thinks $10 is enough (it is!) but Seinfeld insists, being famous, they must leave more.
"Everybody is going to ask 'Oh my God, you waited on Jerry Seinfeld and Sarah Jessica Parker, how much did they tip you?' What do you want her to say? Ten dollars?"
Although we're left not really sure how much he did end up leaving, from Sarah Jessica's reaction, it was a very very nice one.
And the best line of the show? Just as Jerry Seinfeld points out, Sarah Jessica Parker saying "Why would reason have anything to do with what people think?"
What's wonderful about Sarah Jessica Parker in 'Comedians in Cars with Coffee', however, besides that she's just interesting, smart and funny, is what an amazing rapport she has with Seinfeld, and just how down-to-earth and fabulous she is.
Watch the Sarah Jessica Parker in 'Comedians in Cars with Coffee' episode below. Just be aware, if you're in a country that Crackle.com blocks, you may have to go through a proxy service to view it. Enjoy.
And, if you can't get through to Crackle, Daily Motion also has a copy of the show, which you will find below as well.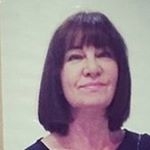 Latest posts by Michelle Topham
(see all)