A welcome new addition to the English language world of Sasaki and Miyano has just been announced by Yen Press this week — the licensing of the Sasaki and Miyano: First-Years light novel.
A light novel that, according to the publisher, will answer all the questions we have about our favorite Boys' Love characters.
Questions like — How did Kuresawa meet his girlfriend?
Were Miyano and Kuresawa always friends?
Why are Miyano and Hirano so close?
The English language licensing of Sasaki and Miyano: First Years light novel was announced by Yen Press at the New York Comic Con this weekend.
It is one of several Sasaki and Miyano novels already available in Japanese.
The welcome news arrived right on the heels of the release of a cute new teaser visual to promote the upcoming full-length Sasaki and Miyano: Graduation movie, which is due to premiere in Japan on February 17th, 2024 along with a Hirano and Kagiura spin-off episode.
In other words, as the Boys' Love genre's popularity explodes around the world, expect a lot more light novels, manga, and anime to head our way. Yay!
Oh and speaking of Sasaki and Miyano, if you haven't yet listened to the hit anime's gorgeous soundtrack, you can do that below, as it really is a stunner.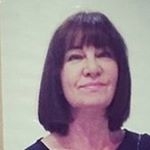 Latest posts by Michelle Topham
(see all)