Now that the first season of the superb Sasaki and Miyano has ended, it has just been confirmed that a new anime production featuring the two fabulous boys is already in production.
Confirmation came just over an hour ago on the anime's official Twitter account, and while they don't say Sasaki and Miyano Season 2 is the production, I am guessing it is.
After all, as anime series go, Sasaki and Miyano was one of the hits of Winter 2022. As Boys' Love anime go, it is one of the best ever produced.
Plus, with eight manga volumes out in Japanese so far, and another volume on its way in July, there is still plenty of material to cover.
So, yep, we definitely need a Sasaki and Miyano Season 2 that follows the now-dating life of the two best boys. (Yes, they did finally get together in Episode 12. Read my review of the episode here).
RELATED: Why Sasaki Shuumei is the perfect boyfriend — come on, you don't get much better than this guy
Meanwhile, in the announcement of a new production, it simply said "Sasaki and Miyano's youth is still going on", and then asked fans to stay posted for more news.
But, come on, if that isn't a Season 2 I'd be very surprised.
As for the just finished first season of the BL anime series, it streamed on Funimation.
As most anime is moving from that platform to Crunchyroll in coming weeks and months though, let's hope any new Sasaki and Miyano production gets a Crunchyroll release as it would garner a much bigger audience if it did.
An audience this fabulous anime deserves.
✨🎉新作アニメ制作決定❕🎉✨

みなさまから沢山のご声援をいただいたおかげで……

なんと、 #佐々木と宮野 の
新作アニメの制作が決定しました!!!💐✨

佐々木と宮野の青春は
まだまだ続きます🙌🙌

今後発表される続報をお楽しみに🌸https://t.co/FJ0RYoxdkz pic.twitter.com/IjGAbPOJCG

— 【公式】TVアニメ「佐々木と宮野」好評放送中! (@sasamiya_anime) March 27, 2022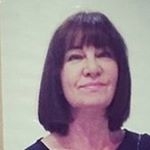 Latest posts by Michelle Topham
(see all)