Saving Lives at Sea, Series 3, Episode 1 features a 13-year-old-boy that saved his dad's life
The BBC One documentary Saving Lives at Sea is an in depth look at the men and women of the Royal National Lifeboat Institution (RNLI).
These incredible people head out in boats and dinghies into some of the worst weather in the United Kingdom, and into some of the most treacherous waters. All in an attempt to save others that are in danger.
What is even more amazing about the men and women of the Royal National Lifeboat Institution, however, is they are unpaid volunteers, and they do all of this dangerous work simply because they feel as if they should.
The RNLI is now in its 150th year and, during that time, has saved the lives of more than 140,000 people.
The BBC is now in its third series of Saving Lives at Sea, and has shown some of the most amazing rescues.
Like the one last week of a father and his 13-year-old son in Saving Lives at Sea Series 3, Episode 1.
This rescue took place in the waters off Anglesey as the RNLI was called to save a man and his son that had gone kayaking several hours before, and had not returned.
The crew of Moelfre station set off, and finally found the pair stranded on a tiny, barren and windswept island miles from anywhere and suffering from hypothermia.
But what made this rescue by the RNLI even more compelling was the fact that the kayak had capsized, the father and his boy had swum for the island but, during the swim the man had succumbed to hypothermia and fallen asleep.
The 13-year-old boy jumped back into the water, swam to his dad and pulled him onto the island. Thus saving his father's life.
He then carried his dad on his back up the rocks to the island's higher elevation, barefoot and with bleeding feet. The man said if it hadn't have been for his son doing everything he had done, he would most certainly have died.
You can watch every episode of the four-part Saving Lives at Sea series 3 on the BBC's iPlayer if you are in the UK (or if you use a VPN to trick them into thinking you are).
You can watch the rescue of 13-year-old Joe and his dad Paul in the BBC video below. All the documentary footage of the actual rescues is filmed by the RNLI crew themselves.
Pretty amazing, eh?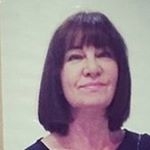 Latest posts by Michelle Topham
(see all)