If you're looking for some scary moments to liven up your Halloween, you might want to check out this video from Doctor Who. It's a selection of the scariest Doctor Who moments, starting in 1967 and going right through to almost the present day.
Episodes include:
Listen (2014) – Really, really scary. Because it's the thing under the bed.
Midnight (2008) – The Doctor and Donna head off to the planet Midnight, and the Doctor goes off on a shuttle to see a famous tourist spot. But the shuttle breaks down and soon something outside is trying to break in.
Blink (2007) – Just about the best Doctor Who episode in the series' history, and one that always ends up on fans' top three episodes of all time lists. Remember. Don't blink.
The Satan Pit (2006) – A continuation of 'The Impossible Planet' with the Doctor and Rose trapped on a space station that is in danger of being sucked into a black hole.
The Doctor Dances (2005) – "Are you my mummy?" If you're a Doctor Who fan, that's all you need to know to remember how scary this episode was. Creepy little kids. Some of the scariest things ever.
Spearhead from Space (1970) – The first episode featuring Jon Pertwee as the Doctor, and the first one to be filmed in color. Spearhead from Space also featured deadly shop dummies.
The Tomb of the Cybermen (1967) – The Doctor (Patrick Troughton) and Victoria end up on the planet Telos in search of the tomb of the cybermen, who supposedly died out centuries before. But, of course, they didn't.
Watch these seven scariest Doctor Who moments in the video below? Do you agree? Or are there episodes you think are even worse? Comment below.
Happy Halloween.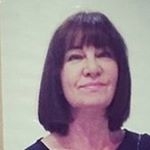 Latest posts by Michelle Topham
(see all)