W Magazine does some lovely interviews with celebrities. Interviews that are often tied to features in the magazine, and interviews that are short but that are always about something quirky and interesting. Case in point, the W Magazine interview with actress Scarlett Johansson last month, where she confessed to loving Judy Garland, and talked about how she first got into acting in movies.
According to Johansson, she started out her career at the age of seven. Desperate to be an actor, she made her mother take her to screen tests for TV commercials. Screen tests that were usually a dismal failure as, according to the people producing the commercials, Scarlett Johansson's voice is too deep. (You've got to love the simplistic nature of so many in the TV industry — even today, if it's not 'stereotypical' they don't want it).
Luckily for Scarlett, she had a 'come to Jesus moment' when she was still very young where she realized, if TV commercials were going to be such a disaster, she needed to just try out for movies and plays. A move that ended up being a completely different experience for her.
As for Scarlett Johansson's love for Judy Garland, she first discovered Garland when she was very young in the movie 'Take Me to Saint Louis', and she's loved her ever since.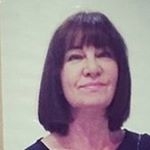 Latest posts by Michelle Topham
(see all)