I am a huge fan of Luc Besson, the French director responsible for La Femme Nikita (the movie not the TV series) and The Professional. His movies are always hard hitting futuristic action movies that usually feature a powerful female protagonist. With his latest movie Lucy, it's obvious that's what he's going for again. Yay!
Lucy stars Scarlett Johansson and Morgan Freeman and is about a woman who, after a wild night partying, is forced to be a drug mule for the Taiwanese mob.
But, on her first trip transporting drugs, the drugs leak into her body and transform her into a sort of super hero – a woman who can use more of her brain than the rest of us, and who then uses that increased brain power to turn the tables on the mobsters who have been controlling her.
Yep, my kind of movie.
A new extended HD video trailer for Lucy was just released and, of course, as always Scarlett Johansson simply sizzles in the lead role. Watch her below and drool.
Lucy is scheduled for release on July 25th in the US and in early August in Europe.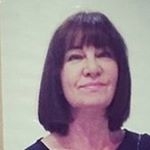 Latest posts by Michelle Topham
(see all)