Epic Films has uploaded the trailer for the upcoming indie sci-fi movie Doors and, man, does this thing look cool.
Doors is a movie about just what it sounds like — doors. Strange doors that suddenly start appearing all over the world. Doors that, once someone enters, they disappear never to return.
Doors that, in one case at least, even communicate with people.
While some people choose to interact with them and head off into an alternate reality, others stay behind in the world in an attempt to find out if they are a threat and, if so, how to deal with them.
Interestingly too, Doors is directed by three filmmakers with three different stories being told —  Saman Kesh, Jeff Desom and Dugan O'Neal. They also wrote the screenplay, along with creator Chris White and Ed Hobbs.
The film stars the relatively unknown cast of Josh Peck, Lina Esco, Wilson Bethel, Kyp Malone, Dugan O'Neal, Kathy Khanh, Julianne Collins, Aric Generette Floyd, Rory Anne Dahl, Kristina Lear, Bira Vanara, Bailee Cowperthwaite, Darius Levanté, and David Hemphill.
It is produced by Boulderlight Pictures. The folks at Bloody Disgusting have a hand in it too.
Something I love when it comes to indie films — being able to discover talented actors I may not hear about otherwise.
The official synopsis for the sci-fi movie Doors goes like this:
Without explanation or warning, a number of mysterious, alien "doors" suddenly appear in every corner of the globe. While many of those that encounter these sentient visitors feel the strange urge to interact with them – never to be seen again – others stay behind to face the potential threat of what their ultimate agenda towards mankind is.

In a rush to determine the reason for the arrival of these cosmic anomalies, the government enlists volunteers to enter the doors so that we might learn more about their origin or purpose. But even these brave people are not prepared for what lies beyond the threshold.

Told through multiple perspectives: a ragtag band of high school students discover a door for the first time, volunteers explore the parallel reality beyond the threshold, a lonesome hermit manages the seemingly impossible: establishing communication with a door.
Watch the official trailer for Doors below.
The film will release in select theaters in the U.S. on March 19th, with a video-on-demand release on March 23rd.
And yes, even just from that short trailer, the film looks scary, anxiety-causing (you've only got 12 minutes to check that place out!) and fascinating. It's a must watch for me!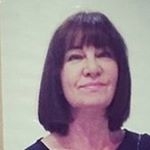 Latest posts by Michelle Topham
(see all)