The science fiction writer, Ray Bradbury, has died in Los Angeles at  age 91. The author of best-selling books such as Fahrenheit 451, Something Wicked This Way Comes, and The Illustrated Man, Bradbury was one of the world's most famous, and most successful, sci-fi writers.
Over a career stretching more than 70 years, Bradbury not only wrote novels but also screenplays and scripts for television shows. The Twilight Zone was one of his most famous TV series.
Ray Bradbury began writing as a young boy after a visit to a fairground where a fairground showman told him he was the reincarnation of his closest friend, a friend who had been killed in the First World War. He went home that day, began writing the next, and wrote every day for almost 70 years.
At his death, Ray Bradbury leaves behind millions of saddened fans, children, grandchildren and a grandson, Danny Karapetian, who said, "If I had to make any statement, it would be how much I love and miss him, and I look forward to hearing everyone's memories about him.
He influenced so many artists, writers, teachers, scientists, and it's always really touching and comforting to hear their stories. Your stories.
"His legacy lives on in his monumental body of books, film, television and theater, but more importantly, in the minds and hearts of anyone who read him, because to read him was to know him. He was the biggest kid I know."
Ray Bradbury was not only one of the world's best sci-fi writers, he was one of the world's best writers. Period. He will be missed.
Don't miss the video below – Ray Bradbury on doing what you love and loving what you do and how he fell in love with books.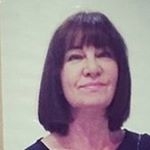 Latest posts by Michelle Topham
(see all)