The anime series Science Fell In Love, So I Tried To Prove It Season 2 is definitely being made and, as a fan of the first one, I have to say I am stoked.
The Science Fell In Love, So I Tried To Prove It anime series (aka Rikei ga Koi ni Ochita no de Shōmei Shite Mita) is based on the romantic comedy manga series by Alifred Yamamoto, with its first season streaming on Crunchroll in the west from January to March, 2020.
Late last week, a special event for the show was held in Japan and the upcoming second season was announced. No more details other than that were given, but it is definitely something to look forward to.
Season 1 of the show was direct by Tooru Kitahata (Hinako Note) and animated by Zero-G (My Roommate is a Cat). Character design was by Yūsuke Isouchi (Animation Director of One Piece), with Ikeda and Michiko Yokote (Bleach, Cowboy Bebop) writing scripts.
No word yet on if that line-up will be the same going into Season 2, but let's hope so.
The Science Fell In Love, So I Tried To Prove It manga has been serialized via the Comic Meteor website for the last four years. It has also spawned a short live-action drama series and a live-action movie in the past. (article cont. below...)
The storyline of the anime series has science graduate students Himuro Ayame and Yukimura Shinya dating but, being budding scientists, they do not want to trust chance to why they may have fallen in love.
After all, if they are not logically able to prove love exists then, in their scientific minds, it doesn't.
Thus the idiotic pair decide to run some crazy experiments involving themselves and other people in their lab. All in an effort to prove love actually exists.
And yes, while not remotely an 'intellectual series', the resultant messes are still actually quite funny.
Check out the trailer for the first season below, which you can currently watch on Crunchyroll in both English sub and dub.
The trailer for Science Fell in Love, So I Tried To Prove It Season 2 will be out soon.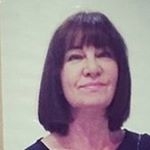 Latest posts by Michelle Topham
(see all)