Bella Thorne is one extremely pretty girl on Late Night with Seth Meyers
I have to admit I have never watched any TV series Bella Thorne stars in. No 'My Own Worst Enemy', 'Big Love' or 'The Duff' for me. Which is probably why I was a bit taken aback when I saw Bella on Late Night with Seth Meyers this week. Because, not paying her much attention in the past, I hadn't really realized Bella Thorne is gorgeous.
So gorgeous, in fact, it's hard to take your eyes off her, with her beautiful skin, beautiful hair, long legs and lovely smile. Plus, she's kind of goofy and has a quirky little laugh, which makes her even more adorable.
Watch Bella Thorne on Late Night with Seth Meyers where, among other things, she talks about appearing in 'Scream'.
And, don't miss watching Bella's appearance in the first 8 minutes of 'Scream'. Nope, her character doesn't last any longer than that. Sadly.
But don't lust after her just yet. She's still only 17.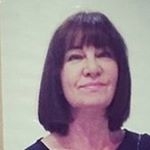 Latest posts by Michelle Topham
(see all)