Sea of Thieves developer update shows a rich pirate fantasy full of lore and complicated characters
If you like games rich in lore, then you may want to take a look at the new Rare action adventure Sea of Thieves.
Not only did the game get a new developer update today, but  it looks like from what Design Director Mike Chapman says the game is going to be a rich pirate fantasy full of lore, and with a whole slew of complicated and intriguing characters.
Advertising
Sea of Thieves was developed by British video game developer Rare and is being published by Microsoft Studios. It is a co-op multiplayer game that has been in development since 2015.
In late 2016, Rare kicked off the Insider Programme, which allows some gamers to play the game and then give feedback on it.
And, if the developer update is anything to go by, it looks like that player feedback has had a huge impact on the game as the graphics do look gorgeous and the gameplay challenging.
Particularly as the studio seems to have created a game that is not only pretty to look at but also rich in lore, full of characters with real goals and motivations in their own lives, and with a real storyline players will find themselves quickly immersed in.
Check out the Sea of Thieves developer update video below to find out more. The game is due to be released on Xbox One and on Windows 10 PCs on March 20th.
Advertising
If you pre-order it now, you will also get the Black Dog Pack with its exclusive in-game items when the game launches.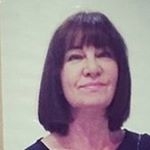 Latest posts by Michelle Topham
(see all)