According to Queerty, former Will and Grace star Sean Hayes is engaged and likely getting married at some point in the near future. When he does, he will be marrying long-time partner, Scott Icenogle, after the couple have spent more than seven years together. No word yet, though, on when or where.
While Hayes himself hasn't commented about his upcoming marriage as yet either, his agent has confirmed Hayes and Icenogle are engaged. This after he was seen wearing a gold band on his wedding finger on two talk shows last week — including Sean Hayes' appearance on The Ellen Show — so people started to ask why.
Not surprising really, however, that Hayes isn't talking publicly about his engagement or upcoming marriage. He has been notoriously low-key about his private life for most of his career, preferring to leave it at just that – private.
Sean didn't even publicly comment on being gay until 2010 as he, rightfully so, felt it was nobody else's business but his own.
But, like Hayes told The Advocate when he did finally agree to an interview with them, he never hid who he was, he just didn't publicly talk about it. You've got to respect that.
As for Sean Hayes and Scott Icenogle's engagement and upcoming wedding? A huge congratulations from me. I hope you are both incredibly happy.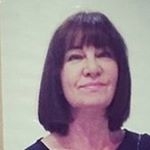 Latest posts by Michelle Topham
(see all)