If you think he was hilarious when he starred in 'Will and Grace', just watch Sean Hayes on The Ellen Show this week where he talks all about his travels in Istanbul and about being on his latest show 'The Millers'.
According to Hayes, he went on a trip to Istanbul, Turkey, with his close friend actor Will Arnett, where not only did he see many of the city's fabulous cultural sites, he was also amazed to find out he could see Asia from his hotel room. Literally.
Sean Hayes' trip to Turkey all started out when Will asked him to go out for dinner, and then called him back and said "Let's go to Istanbul". So they did.
Find out more about Sean Hayes' trip to Istanbul, as well as his latest show 'The Millers', and what it was like kissing Will Arnett, in the video below.
For more on The Ellen Show too, don't miss Pink teaching Ellen how to harmonize recently.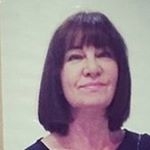 Latest posts by Michelle Topham
(see all)