One of the best parts of every Graham Norton Show is the red chair. The bit where members of the audience get to sit in 'a red chair' and tell a story. With the added bonus that, if one of Graham's guests, or Graham himself, hates the story, the lever gets pulled, the chair tips up and 'Bye Bye' storyteller.
The best red chair segment on The Graham Norton Show ever, though, was this week with American actor Sean Penn, who managed to be the nightmare guest. The guest who is never going to let a single storyteller finish what they're trying to say before he pulls that lever, as he hates them all so much.
What follows, of course, is an absolutely classic screamingly funny Graham Norton red chair segment with fellow guests Kelly Clarkson and Celia Imrie roaring with laughter as Penn quickly dispenses of everyone daring to sit in that chair, and Ross Noble adds the funniest commentary.
Watch it below.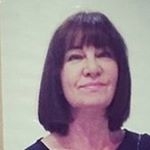 Latest posts by Michelle Topham
(see all)