Sherlock co-creator Mark Gatiss says a fifth season of the hit BBC TV show may never happen. Not because fans don't want to see another show as, obviously they do. Instead, it's because he feels it's just getting impossible to co-ordinate the schedules of co-stars Benedict Cumberbatch and Martin Freeman. Both men are in such high demand.
Gatiss also talked about what it was like filming the last scene of season four with the British newspaper The Sun this week. Not as fabulous or as fun as you might expect, apparently.
"The last day tends to be an odd day – it's never quite as you imagine it," he said. But we did actually try and contrive it so the very last shot was Benedict and Martin running out of the building. Then we realised that we had to do one last shot the next day of Martin falling over, so that's how it ended. As usual these things end with a whimper."
Of course, fans all over the world are going to be devastated if a series five of Sherlock never happens, as most of them tend to be a bit obsessive about the show. And it's lead actors, of course.
For me, though, I only recently watched the first three seasons of Sherlock all the way through and, I have to say, I was severely disappointed in the show and the writing after all the hype I had heard beforehand.
If anything I think Elementary, the American show about Sherlock Holmes, is a better show and Jonny Lee Miller a more interesting Sherlock than Cumberbatch and his version. Of course, that's just a personal preference, and you may well disagree.
Cross your fingers, though, if you are one of the tens of millions that do like Sherlock, as these types of pronouncements from people like Mark Gatiss often do not come to fruition.
Especially when the money is there for another series, the two lead actors suddenly become free at the same time, the BBC loves how popular the show is and how good it makes them look, and fans are willing to do whatever it takes to watch it.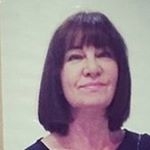 Latest posts by Michelle Topham
(see all)