The second Ao Ashi trailer (PV) has been released today, and football fans will definitely be pleased as it looks like the upcoming anime could be going deep into what it takes to become one of Japan's best football players.
Just like the manga does.
Advertising
Ao Ashi (aka アオアシ in Japan), of course, is based on the popular (currently 27 volume) sports manga by Yuugo Kobayashi's.
It tells the story of Ashito Aoi (voiced by Kōki Ohsuzu), a football player who lives in a small town, but is desperate to get into a top high school with a good football program.
Unfortunately for Aoi, he causes a problem during an important game for his team, with the result they are eliminated from the competition. Thus, dashing Aoi's own dreams of attending a high school that can further his football dreams.
Until, that is, he meets Tatsuya Fukuda, a "J Youth League" coach, and someone who is interested in Aoi's football skills.
But will he be able to do well in the try-outs Fukuda wants him to attend?
Advertising
The new high-energy Ao Ashi trailer shows Aoi giving it his all in the football games he plays, so it looks like he can.
Although, it definitely sounds like he could be a bit of a screamer like Black Clover's Asta — Yikes!!
Along with the second Ao Ashi trailer, four more cast members were also announced today.
They are:
Veteran voice actress Mie Sonozaki (Cynthia in Great Pretender) who will play Ashito's mother, Yoshiki Nakajima (Licht in Plunderer) who is voicing Ashito's brother Shun, Mikako Komatsu (Maki in Jujutsu Kaisen) voicing journalist Aoi Kaneko, and Kazuyuki Okitsu (Yoshida in Higehiro) who plays football player Kenta Yoshitsune.
Watch the new Aoi Ashi trailer below to get some high-energy football action.
The Aoi Ashi anime series premieres in Japan on April 9th. Crunchyroll will stream the football anime outside Japan.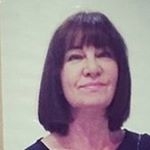 Latest posts by Michelle Topham
(see all)