Still playing catch up with the Dororo anime, and still massively in love with Amazarashi's 'Sayonara Gokko' — the first ending theme song for the series — it's now time for me to get to the second Dororo ending theme song, and to give that track its due.
That song is Eve's 'Dark Night' — the Dororo ending theme song that played on episodes 14-24 of the action adventure series.
And this one is a weird one.
Because, as a massive Eve fan who has loved every song he has released — and no, I am not exaggerating — while I love, love, love Eve's 'Dark Night', to me it doesn't suit Dororo at all.
Not like Amazarashi's 'Sayonara Gokko' did, with its more ominous feel from the first note, how lead singer Hiromu Akita's voice seemed to embody Hyakkimaru's emotions, or how that slow clap beat throughout just sent the song directly to your very soul.
That being said, no, I am not dissing Eve's 'Dark Night' at all, as the song is superb. It just has the wrong 'feel' about it when it comes to Dororo.
Even with that gorgeous cello intro, the music just feels too 'pop song-y' and upbeat for an anime about a rōnin in Japan during the tumultuous Sengoku period going through some hellishly awful stuff. Regardless that its lyrics are sad.
Of course, you may feel differently. As the more than 16 million people that have watched the song's music video so far probably do.
Listen to Eve's 'Dark Night' — the second Dororo ending theme song — and see what you think.
Amazing song, right? And Eve's distinctive voice is easily recognizable from the first lyric of the song.
But Dororo worthy? You decide.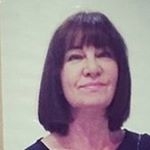 Latest posts by Michelle Topham
(see all)