Things have not been going well for Polish video game developer CD Projekt Red in the last couple of months.
After all, not only was their launch of Cyberpunk 2077 a disaster, GOG the developer's game distribution platform also began to hemorrhage customers around the same time after they refused to publish Taiwanese developer Red Candle Games' game Devotion due to pressure from China.
Throw in Cyberpunk 2077 being removed from the PlayStation Store due to its unplayable condition for many, and a class-action lawsuit on behalf of the developer's investors being filed against CD Projekt Red due to the poor state of Cyberpunk 2077, and the developer probably wished 2021 would arrive quickly.
Well, arrive it now has.
Along with a second class-action lawsuit representing investors filed in California this week. Again due to investors feeling they were misled about the state of Cyberpunk 2077 on both Xbox One and PlayStation 4.
As to be expected, CD Projekt Red immediately announced they would be fighting this lawsuit just like they are fighting the first.
But, when it comes to the reputation of any developer it is, of course, of huge importance to most studios.
That CD Projekt Red's previously extremely good name has been dragged through the mud during the last couple of months, and that it shows no signs of letting up, must then be upsetting.
Especially as employees also got in on the act earlier this month when Bloomberg interviewed several people working at CD Projekt Red, and few had anything good to say about the developer and its development/release of Cyberpunk 2077.
They even accused CD Project Red of fabricating the E3 2018 demo of the game (watch below), saying it was "almost completely fake".
So far, we are only 21 days into 2021, and CD Projekt Red's 2021 probably isn't going the way they would like so far.
Then again, when you release an unfinished game with a ridiculous number of bugs, and you kowtow to Chinese censorship, it is hard to see what else they might have expected to happen.
We will keep you informed as more news breaks about the current CD Projekt Red lawsuits.
SOURCE:  Information about the recently released second class-action lawsuit filed against CD Projekt Red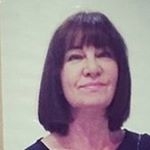 Latest posts by Michelle Topham
(see all)