A second Shikimori's Not Just a Cutie key visual has been released today featuring all of the anime's main characters.
Although, of course, Shikimori herself is front and center as, if you have read the popular manga series, you will know that girl will do anything to make sure her boyfriend Izumi is always protected.
Advertising
Even if it means pushing herself in front of the camera to protect his image.
All of the main characters are also featured in this second Shikimori's Not Just a Cutie key visual, just in time for introductions before the anime itself premieres on April 10th.
Those characters are, of course, Micchon Shikimori herself, her boyfriend Yuu Izumi, and friends Kamiya, Yui Hachimitsu, Shuu Inuzaka and Kyou Nekozaki.
The visual is a cute follow to the outfit visuals we have been getting of Shikimori over the last few months.
Advertising
Shikimori's Not Just a Cutie is based on the romantic comedy manga by Keigo Maki, which is currently being published by Kodansha Comics.
Watch the recently released Shikimori's Not Just a Cutie trailer, enjoy the show's new key visual and make sure you tune in on April 10th as this one looks super cute.
The anime itself will be streaming outside Japan via Crunchyroll.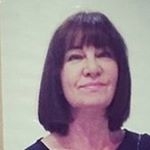 Latest posts by Michelle Topham
(see all)