The hit Netflix K-drama story now being released in English in its original webtoon/manhwa format
One of the best K-dramas on Netflix this year was the romantic drama See You in My 19th Life, starring Shin Hye Sun and Ahn Bo Hyun.
Based on a hit webtoon in South Korea by author Lee Hey, See You in My 19th Life tells the story of Ban Ji Eum (played by Shin Hye Sun), a girl who has been reincarnated, and who remembers each reincarnation, for almost a thousand years.
Now, in her 19th life and disillusioned with her strange "gift", she decides to find the boy-now-man from her previous life who loved her, and who she loved in return.
See You in My 19th Life, Volume 1 webtoon coming in English
Advertising
That hit Korean webtoon is now being published in English in manhwa form, with Yen Press the publisher, and the first volume coming out on January 23rd, 2024.
The first volume is 336 pages, and will be available in a physical paperback form (no mention yet of a digital version, but that is also likely to be in the planning).
According to Yen Press, See You in My 19th Life, Volume 1 will be $20.00 in the United States, and $26.00 for Canadian buyers.
Like most manhwa, of course, the price is higher than a comparable-sized manga as the entire volume is in full color.
Mark your calendars for the release of See You in My 19th Life, Volume 1 in English on January 23rd, 2024.
Advertising
Meanwhile, if you have not yet watched the wonderful K-drama based on the webtoon, you can do that via Netflix.
Now watch the sweet music video of an animated version of the See You in My 19th Life webtoon story, featuring a song by Kang Seong Woo, and you will get a sense of just how lovely this romance manhwa will be.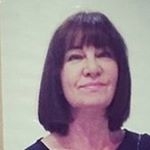 Latest posts by Michelle Topham
(see all)