The wonderful isekai light novel series Seirei Gensouki: Spirit Chronicles by Yuri Kitayama is getting an anime series, with an official website already launched and a teaser trailer out today.
The Seirei Gensouki: Spirit Chronicles anime will be directed by Osamu Yamasaki (Hakuouki, Itazura na Kiss), who will also be responsible for the series composition and script.
The series will be animated by TMS Entertainment (Detective Conan, Dr. Stone, Rent-a-Girlfriend).
It will star Yoshitsugu Matsuoka as Rio/Haruto Amakawa (Bell Cranel in Is It Wrong to Try to Pick Up Girls in a Dungeon?), Ayaka Suwa (Chris/Eris in KonoSuba) plays young Rio, Sayaka Harada (Chiya in Urara Meirocho) is playing Miharu Ayase, and Akane Fujita (Sagiri in Eromanga Sensei) is voicing Celia Claire.
The popular light novel series currently comprises 17 volumes, with more than 1.2 million copies in circulation in Japan.
J-Novel Club has also been digitally releasing the English version of the novel series, and explains the storyline this way:
Meet Rio: a callous orphaned boy living in the slums. At only 7-years-old, he realizes he's actually the reincarnation of Haruto Amakawa, a Japanese university student with a tragic past. While still reeling from this shocking epiphany, Rio also comes to learn that he possesses extremely potent magical abilities and uses his new powers to solve the kidnapping case of a little girl. His good deed is acknowledged, and he's rewarded by being enrolled into… a prestigious academy for noble children…?
Get a sense of how the upcoming anime will look and feel in the just-released Seirei Gensouki: Spirit Chronicles anime trailer below.
No firm date has been set for release as yet. Hopefully sometime in 2021?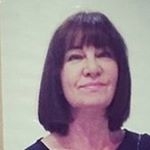 Latest posts by Michelle Topham
(see all)