Seitokai Yakuindomo The Movie 2 Blu-ray has just gone up for pre-order on Sentai Filmworks and, if you're a fan of school comedy anime, this one is a good one.
The Seitokai Yakuindomo The Movie 2 Blu-ray has an 80 minute running time.
The film has Japanese soundtrack with English subtitles (ie: no English dub on this one).
Its total runtime is 80 minutes.
The Blu-ray also comes with a Clean Opening Animation and, with a price tag of just $20.99, it is a pretty good deal.
Sentai has this to say about the Seitokai Yakuindomo The Movie 2 plot:
Being an anime fan is rather like an obsession and true otaku will go to extreme lengths to support their favorite sagas. Seitokai Yakuindomo fans are no exception, and here's the payoff: another ridiculous story of the former all-girl's school where seemingly all of the ladies have sex on the mind constantly… or at least talk that way… while poor Takatoshi dutifully labors on as the male focus of the rest of the student council's hyper-focused attentions.

From appearing in questionably-intended student films to taking some very hands-on wrestling lessons, no good deed will ever come without pun-ishment when it's constantly innuendo and out the other.
You can pre-order the Seitokai Yakuindomo The Movie 2 Blu-ray at Sentai now.
And, if you want to see the movie, but don't want to buy the Blu-ray, don't forget it is currently streaming on HiDive.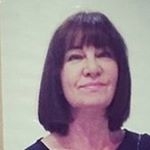 Latest posts by Michelle Topham
(see all)