One of the cute girls doing cute things anime series I am desperately waiting to see hit our screens is the upcoming SELECTION PROJECT.
An idol anime based on Kadokawa's popular Idol x Audition x Reality Show multimedia project, and one that appears to feature some of the cutest girls in a while.
To promote the show, and following on from the release of SELECTION PROJECT's character video for Suzune Miyama late last week, is Kadokawa's release of a character video for Ao Yodogawa today — another adorable girl working hard in her audition to be selected to be trained to become an idol.
In her character video, the upbeat and positive Ao Yodogawa tells the audition judges she is 13-years-old, and is in the second grade of junior high but, when she was just in first grade, she entered a national competition.
She obviously wants them to know how motivated and ambitious she is, and how hard she will work if only they will choose her.
Ao is thin, with short dark hair and seemingly boundless energy. Something she proves as she rushes up a set of stairs, and is still jogging in place when she arrives at the top.
Ao Yodogawa is voiced by Japanese actress Yuka Iwahashi (Re:Stage! Dream Days), and is one of nine would-be idols the show will feature.
SELECTION PROJECT is directed by Daisuke Hiramaki (Asteroid in Love) with script and series composition by Yūya Takahashi (Lupin III).
Character designs by are Kanna Hirayama (Rent-a-Girlfriend), and music composed by Takurō Iga (Wataten! An Angel Flew Down to Me).
Watch SELECTION PROJECT's Ao Yodogawa's character video below, and look out for the show releasing sometime in early October on Funimation, as that's when it hits Japan's airwaves.
Yep, I'm excited.
Source: Official SELECTION PROJECT website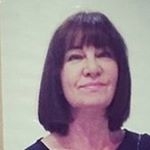 Latest posts by Michelle Topham
(see all)