There's a reason singer Selena Gomez has Instagram's most popular account — which, by the way, means she has 93.1 million followers currently, and they're increasing by a few hundred thousand a month. She's beautiful, she posts the coolest photos, she always looks like she's having fun and, yes, the girl has style.
Style that she proved without a doubt when Gomez showed off her latest Instagram photo of her arriving at the airport in Tokyo, Japan on Monday.
Because the 24-year-old singer looked comfortable, cool and oh so edgy — and all that wrapped up in one very simple outfit. Nothing more than green sweatpants, a black cropped turtleneck sweater and a very frayed, very trendy dark denim jacket.
Add in a pair of red oval-shaped retro sunglasses, and Selena Gomez arrived in Japan looking like the hottest girl on the planet. Check out Selena above for today's Instagram Photo of the Day
Gomez is in Japan for part of her Revival tour with two concerts at the Tokyo Forum before leaving for Melbourne, Sydney and Brisbane, Australia. Bet she looks amazing when she arrives at the airports there as well.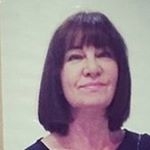 Latest posts by Michelle Topham
(see all)