Just putting up another quick interview video from ITN's ODE Channel, because I love what they do. After all, it's refreshing to see a network concentrate mostly on the positive when it comes to celebrities, and to have interviewers that are so obviously in love with the public figures they interview, and have no problems showing it.
Today's ODE Channel interview is with American singer and actress Selena Gomez who, I have to say, is just an incredibly beautiful girl. In it, she's talking about her recent NEO for Adidas fans' fashion show — a show she helped create in New York on Wednesday, and with input from fans about models, hair styles, clothing and more.
Selena says "This is the first fashion show that's completely theirs. They get to pick everything……..I want them to be a part of this. They've given me so much and they deserve to be part of it too.".
Now, isn't that nice?
For more on what Selena Gomez has to say on her foray into fashion, the clothing she wears and home and fans, check out the video below.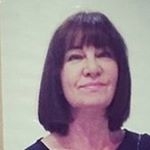 Latest posts by Michelle Topham
(see all)