Sennek's 'A Matter of Time' gives Belgium a superb Top 3 chance
Belgium is slaying it with Sennek's 'A Matter of Time', and has a superb chance of Top 3 at the Eurovision Song Contest 2018. The song is elegant, soulful, beautifully European-sounding and very James Bond-esque (and I'm not the only one saying so!).
'A Matter of Time' is also one of those tracks that worms its way into your soul, so you are still humming it hours after the last play.
Sennek, aka Laura Groeseneken, wrote 'A Matter of Time' along with Hooverphonic's Alex Callier, and Maxime Tribeche, and then released a gorgeously simple music video of her singing the song in various high-class locations and in a variety of stunning outfits.
A video I guarantee you will not just be able to watch once, as that song will make you sway to the music and want to get up and dance no matter where you are.
Now it is all up to Sennek's live performance during Belgium's semi-final and the staging her team puts together. Keep it simple, keep it elegant, keep it stunning, and Sennek and 'A Matter of Time' should be a shoe-in for the Eurovision 2018 grand final.
In fact, she could easily beat Blanche's fourth place finish last year with her song 'City Lights'.
Watch the official music video for Sennek's 'A Matter of Time' below.
Because I have had it on repeat for over an hour, and now have the track and Sennek on my list of Top 3 finishers, along with 'Eurovision 2018 Acts I Hope Kill It With Their Staging'.
Cross your fingers!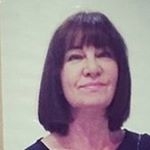 Latest posts by Michelle Topham
(see all)