It is no secret to anyone who knows me that Sentai Filmworks is the company where I buy the vast majority of my anime DVDs/Blu-ray.
They have the most affordable prices, the best selection of the anime series I truly love and, after placing many orders, I have never had a problem with any of them.
People who  know about my love of anime also know one of my all-time favorites is the 'cute girls doing cute things' series Is the Order a Rabbit?
(A series I hadn't actually watched when I put together this list or you can guarantee it would have been on it, but one I now own seasons 1 and 2 of thanks to Sentai and their low prices — and no, they don't sponsor me, I just love them!).
So, you can only imagine my joy this morning when Sentai Filmworks announced they have just licensed Is the Order a Rabbit? BLOOM, the upcoming third season of the hit anime series and one millions of fans cannot wait to watch.
According to Sentai, Is the Order a Rabbit? BLOOM will be available for digital release in Fall, 2020 and for home video in North America, the UK, Ireland, Australia, New Zealand, Latin America, South Africa, the Netherlands, Scandinavian countries, the Middle East, and North Africa.
Is the Order a Rabbit? BLOOM is due to premiere on October 10th in Japan. It will be available outside the country via various streaming services soon after.
The third season is being produced at Encourage Films (Isekai Cheat Magician) rather than at Kinema Citrus. Hiroyuki Hashimoto will be back to direct the third season, with Kazuyuki Fudeyasu in charge of scripts and Yousuke Okuda responsible for character design.
All the original cast is also returning so, if it follows on with the same quality as the first two seasons, this one is pretty much guaranteed to be stellar.
Petit Rabbit's' 'Daydream Cafe' is the best 'Is the Order a Rabbit?' song say Japanese fans
Petit Rabbit, the musical group, are also returning to provide the opening theme song 'Tenkū Cafeteria' (天空カフェテリア aka Sky Cafeteria).
Seasons 1 and 2 of Is the Order a Rabbit? are currently streaming on Crunchyroll in some areas of the world (their licensing agreements for much of the world really are poor!).
It is highly likely the third season will be too.
Now check out the teaser trailer for the upcoming third season and start saving your pennies for when Is the Order a Rabbit? BLOOM shows up on DVD/Blu-ray at Sentai.
I know I am.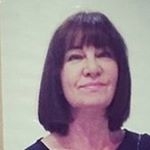 Latest posts by Michelle Topham
(see all)